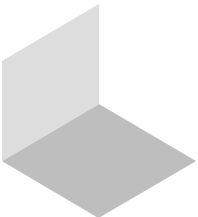 The Greenscreen and Virtual 3D Studio in Central Berlin - soundproofed and ready to shoot
Now: Greenscreen studio hire is available from 149 €
Produce your web videos, interviews, live streams, virtual or hybrid conventions, 3D virtual studio productions, music videos or sound recordings.
Or simply hire the studio – with or without equipment and crew. We offer packages and bespoke offers according to your production needs and wishes.
For further information and technical specs please click here.
Scroll over the images and select for more information around our studio.
Sound proof, Comfortable, Central
C-Quadrat Studio is highly suitable for sound recordings. You'll find the required peace and quiet as well as the equipment to record interviews professionally. A make-up area, delicious coffee and the relaxed environment all contribute to top results. And should you be looking beyond studio, sound and camera equipment hire: experienced professionals will help you to transform your idea into the final product.
Hybrid Conventions, Virtual Press Conferences, Digital Training and Education
Over 10 years' experience of streaming live from our studio
Together with our partner BDT Camcast GmbH we offer a whole range of streaming services: whether to YouTube or Vimeo, or on custom-built platforms – you decide the data packages and choose which player to embed on your website.
Marketing Videos and Tutorials, Greenscreen or on Physical Sets
C-Quadrat Studio provides an excellent space for you to create your content for websites or social media channels. Present your product in our in-built greenscreen studio: and we post-produce the final content according to your wishes. You leave with all the formats you require to hand. Here are some examples for branded content videos which we realised for our customers.
Greenscreen, Interviews, Broadcast –  your professional green box studio in central Berlin
Pre-rigged and ready to shoot, the greenscreen covers a surface of 6m by 6m. The in-built double infinity cove provides you with spacious room for your ideas. We offer support for your productions spanning film, video, webcasts, presentations and online conferences. And if you're looking to work with actual sets and builds, our studio is ever-dynamic with its capability to transform.
Subscribe to our newsletter
Get fresh ideas in your inbox
No worries: we send our newsletter only once a month!
Cameras, Sound Equipment, Lighting, Live Streaming Equipment, Studio Equipment
We have the equipment for your production. And further, highly-skilled and professional camera operators, sound technicians and lighting designers – working with you to creatively and reliably make your ideas come to life.
We are not only in the studio! Take opera and concert recordings: For our client Euronews we've been travelling to the world's leading opera theatres and concert halls for years.
The concert series MUSICA, a regular segment as part of the Euronews programming
Music Videos with Greenscreen, Live Music Sessions
Shooting music videos with a greenscreen sets no limitations on your imagination. Many international music stars and artists love working not only with our greenscreen capabilities but also at the central location of the studio itself.
Bands greatly enjoy the benefits of creating greenscreen footage as well as live sound recordings. Particularly keen ears will enjoy the acoustics and resonance of the space, ideally suited for genres ranging from Jazz to Pop. Producers can make use of the spatially separated directors booth, whilst mixing and recording.
So, record your music live whilst producing a music video simultaneously!
Take a peek at previous recordings made at C-Quadrat Studio on YouTube.
Our double infinity cove lends itself not only for film and videos – photography finds its home here too
Or take it a step further and combine your video and photo shoot. Adjacent to the double infinity cove greenscreen an installed rig provides you with up to 3,5m width for your photo backdrop. (More frequently used ones we even keep in storage.)
This way you can work on two sets at the same time – and create different types of content for your various social media platforms and formats.
Xplainer Videos, Illustrations, Maps, After Effects
Often content and ideas are best explained and communicated with animations.
Click here for a few examples we have produced:
The studio is well-situated in the heart of Berlin and in the popular district of Kreuzberg. Famous sights such as the governmental buildings and Potsdamer Platz are in close reach and the studio is only minutes' walk from various public transport links. Situated within a typical Berlin "kiez", our neighbourhood offers you delicious food and refreshments with international tastes and flavours and a relaxed working environment.
On-site parking available.