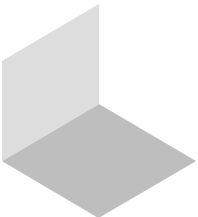 Your Broadcasting and Greenscreen Studio in the Heart of Berlin
Scroll over the images below to explore our studio and offers.
Sound Proof, Cosy and Central
C-Quadrat Studio is well suited for audio recordings. You'll have the necessary peace and quiet as well as the equipment required for professional interviews. The make-up/dresser area, delicious coffee and a relaxed environment pave the way for superb results. And should you need more than the studio and camera equipment our experienced staff will happily guide you through and support the process from initial concept to final realisation.
Hybrid Conventions, Virtual Press Conferences, Digital Training
Getting bored of staring at minuscule and grainy images on Zoom/Skype/Team etc? Fancy TV quality for your hybrid online events instead? Use our expertise accumulated over many years of working with private and public TV channels. Our directors, streaming and OB van technicians will execute your ideas professionally and to the highest standards.
It is in our directing booth where your show really comes together: including lower thirds, clips and segments. It is also there that we manage contributor call-ins as well as the multi-camera images from our studio itself. With fast and scalable fibre-optic-internet connection we stream your presentation, conference, training or round-table discussion to the web.
Together with our partners at BDT Camcast GmbH we are able to offer the whole range of streaming options to platforms such as YouTube or Vimeo as well as custom solutions – providing you with full control over data packages and embedding players on your website. We also offer multi-layered data analysis of viewers' hits and clicks.
Marketing Videos or Tutorials on Greenscreen or with Set
You can produce your ideas for your websites or social media platforms at our studio. Present your product in front our built-in Greenscreen. We chroma key your footage according to your wishes and handover the finals in all the formats you would like.
Brainstorming, Script Development and Production Services
Build on the experience of our editors and directors. For several decades now we've been producing documentaries and editorials covering science, economics and the arts for public and private TV channels.
Educational, Scientific and Documentary Formats
Our producers/editors at C-Quadrat specialise in creating accessible videos and animations to illustrate complicated subjects. For many years we have been producing school films. With our partners in animation we also produce our own content in front of our Greenscreen.
The Arts, Concerts, Opera, Dance
'Alba dances Flamenco' – 9-year-old Alba from Andalusia dreams of becoming a Flamenco dancer. In our 30-minute documentary commissioned by RBB and KiKa she tells us about her dreams.
"Salsa Lives" – A documentary about the unofficial capital of Salsa; Cali in Columbia. The city with millions of inhabitants is also home to more than 100 Salsa orchestras and 140 Salsa dance schools. Even Shakira and JLo find their choreographers and dancers in Cali.
The Greenscreen Studio in the Heart of Berlin
Ready-to-shoot and pre-rigged, our greenscreen covers a surface of 6x6m. The stable infinity cove offers you plenty of space for your project. We can support your film, video, webcast, presentation or digital conference production needs. In line with your vision we can also use realistic backgrounds and sets or chroma key.
Subscribe to our Newsletter & get great
fresh ideas directly in your inbox!
Don't worry: our newsletter comes only once a month!
Cameras, Sound Equipment, LX, Live Streaming Gear, Studio Set Up
We provide all the equipment needed for your production. Furthermore, we can meet your staffing requirements including DOPs, sound and lighting technicians who will turn your ideas into reality, creatively and professionally. 
We're not exclusively studio-based; (Example opera and concert films) For many years now we've been travelling to opera and concert houses across the world to record the world's most extraordinary musicians to air on Euronews; such as the concert series MUSICA:
Green screen music videos, Music Live Recording
Record your live performances or concerts in perfect video and audio quality, with the option to record or stream. C-Quadrat Studio is mostly sound proof with acoustic panelling beneath the roof. This provides excellent audio quality for your live recording.
To shoot your music video on greenscreen provides you with limitless options – let your imagination run wild. Many international artists have made use of our greenscreen and central location.
Naturally, our infinity cove is not only suitable for video but also for photo shoots
Or, why not combine video and photo shoots using photography backdrops suspended from our rig adjacent to the infinity cove. This provides you with two sets side by side serving different requirements, matching the numerous social media platforms – and it saves time!
Tutorials, Illustrations, Charts, After Effects
Some content and ideas is best transmitted via animations.
Here are some examples produced by our studio.
C-Quadrat Studio is located in the heart of Berlin in Kreuzberg, in close proximity to the governmental district and Potsdamer Platz. Our central location means short and convenient distances. The typical Berlin flare of the surrounding neighbourhood includes a wide variety of international restaurants and eateries as well as a pleasant working environment.
Parking is available in the courtyard.