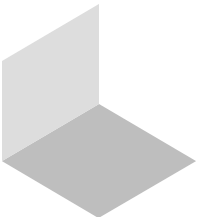 The
Greenscreen

Studio in the Heart of Berlin
Our website is currently under development, please check back again soon for more detailed information about C Quadrat Studio
Record soundproof interviews, media training
In need of a soundproof interview recording? Our studio provides you with all you need to record interviews in a protected environment. Different background options, light setup, editing software and technical assistance if needed.
Share live events, interviews, music, lectures.
Bring your own equipment or get support from our partner CAMCAST
"Live Streaming is our passion. We offer one stop show solutions or adapt to your requirements. We work with the fastest and most reliable CDNs, stream into Flash- or HTML5-Players with, HDS, HLS or DASH, up to 4K resolutions. Live and in the best quality.
We offer Web live / on demand Distribution Service: multi device (iPhone, Android, Desktop), multi platform (YouTube Facebook), file recording, news recording, sponsor value counting."
Record web videos, tutorials, social media content.
All you need to create your personalised web content for different purposes like entertainment, information, marketing and publicity.
Development and production services for your videos.
We offer support with finding ideas, treatment development and production services for your video. Also we can link you with professionals from different fields who could assist your shoot.
Green screen studio for video and photography.
When it comes to greenscreen technology and all related services, C‑Quadrat can meet all your professional needs. Our expertise lies in the skilled support of green screen productions for television broadcasts, films, podcasts and high-quality corporate presentations.
Upon request, real backgrounds and other decors can also be set up in the studio.
Camera operator, technical support and equipment available for rental.
Cameras, lenses, monitors, audio equipment available for rental. Click here for a detailed list of our equipment (LINK to EQUIPMENT TAB in landing page) If needed, we can provide camera services including DOPs, camera operators, helping hands for lighting and set up, and technical assistance.
Green screen music videos, Music Live Recording.
Shoot music videos in front of the green screen or any other of our backgrounds while recording live sound in a nearly soundproofed studio. We are happy to link you with one of our partners Bear Film
Spacious studio for photography sessions and 3D photo shoots. Various backgrounds and light options are available.
Find support for your SFX or Animation video ideas.
We can link you to experienced professionals in the field.
C-Quadrat Studio is located in the heart of Berlin in Kreuzberg, in close proximity to the governmental district and Potsdamer Platz. Our central location means short and convenient distances. The typical Berlin flare of the surrounding neighbourhood includes a wide variety of international restaurants and eateries as well as a pleasant working environment.
Parking is available in the courtyard.