Give your imagination free rein
V-BOX:
Virtual Realtime

3D Studio

Made Easy
Your customized digital studio background for virtual 3D productions in realtime – recorded or streamed live – fast and easy setup!
Presentations, product videos, live TV formats or streams: our specially designed computer graphics software tool adjusts perspectives in conjunction with backgrounds correctly and in real time. Your virtual reality setting and your customised backdrop are projected onto our in-built greenscreen with minimal effort. Our innovative 3D studio preset tool supports you every step of the way to create your preferred look and output.
At C-Quadrat Studio we developed the Virtual Box or, V-Box: allowing for greater ease and expedience in your productions.
This is how it works: you choose one of our predesigned models, such as the 'C2 news studio', and we customise the model with the colours, logos, surface designs and background views of your preference. The result is your own digital and fully branded studio setting. Instead of adding personalised designs and custom-built backdrops during a post production phase our 3D software system renders all visuals and images in real time. How naturalistic you want the overall look to be is up to you. In our example photos we used virtual designs for the floor and news desk modeled after the classical news studio set up.
A surprisingly realistic look is established when using real flooring and desks in combination with image-based backgrounds – which you may be familiar with from architectural design images; only here,we're talking video format and in real time.
Not only our V-Box but many designs for 3D studios of your choice are possible. Give your imagination free rein – not only when it comes to backdrops but also including the location of your speakers and guests. If they are based in other studios you can film them from different angles and we can project them live into our VR studio.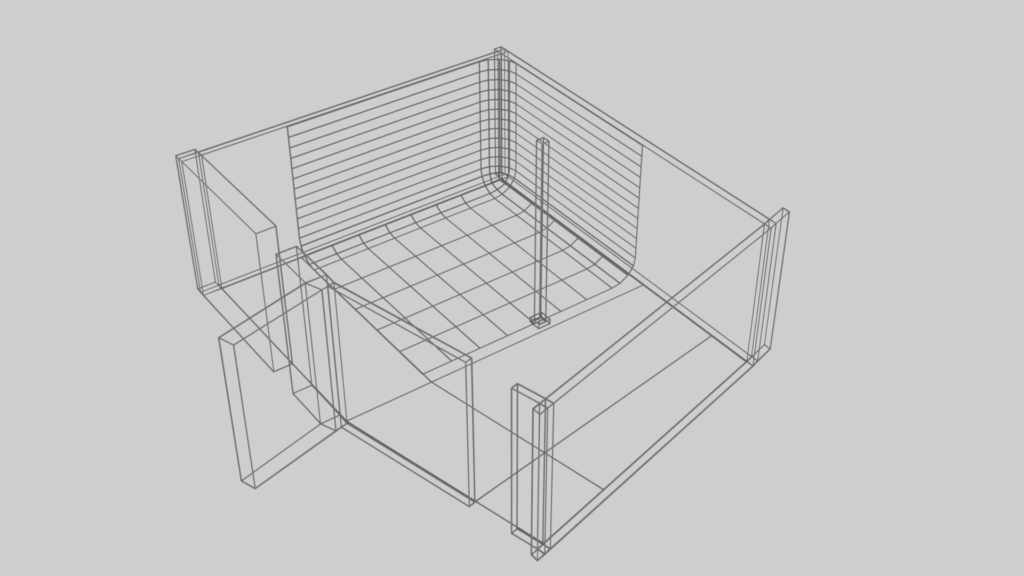 Showreel 2023
Take a look at some of the past live streams clients have produced in our studio..
Absolutely the first address for all our upcoming productions. We felt very relaxed and comfortable, the team was top notch and the spacious studio as well as the enormous greenscreen are awesome. Many thanks and till very soon!

– Alina Vanessa
These companies are already using our studio
The studio is well-situated in the heart of Berlin and in the popular district of Kreuzberg. Famous sights such as the governmental buildings and Potsdamer Platz are in close reach and the studio is only minutes' walk from various public transport links. Situated within a typical Berlin "kiez", our neighbourhood offers you delicious food and refreshments with international tastes and flavours and a relaxed working environment.
On-site parking available.